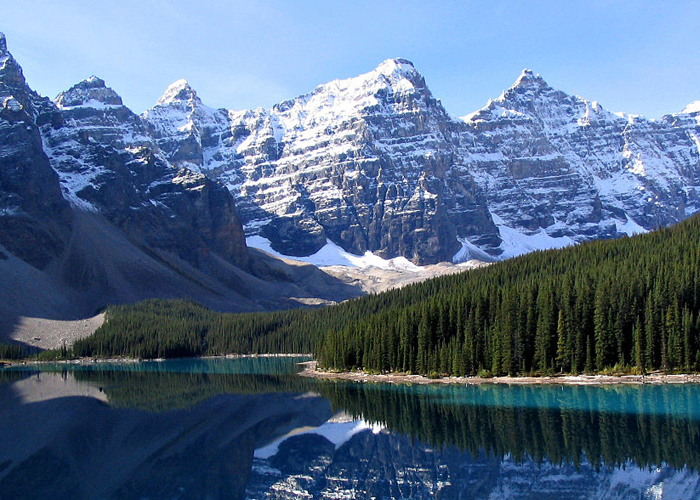 How long has it been since you have taken time to explore the majestic beauty of the Rocky Mountains and Canada's West Coast? 
With Anderson Vacations' "Best of Canadian Rockies" travel through some of the most spectacular scenery in Canada on a fully escorted journey from the Rockies to the stunning Pacific Coast.
Your adventure begins in Calgary, then on to Banff for a visit to Canada's first National Park.
The leisurely pace of Anderson Vacations Tours allows you time to explore Cascade Gardens and beautiful Bow Falls, visit the Cave and Basin National Historic Site and ride the gondola up Sulphur Mountain to enjoy the unparallel view of the valley bellow.
Your days will be filled stunning views of the Bow Valley Parkway, Johnston Canyon, crossing the Continental Devide into Yoho National park, visiting Takakkaw Falls and the unbelievable blue-green hues of Emerald Lake, and catching unforgettable glimpses of wildlife. A highlight of your tour will be a visit to Lake Louise, surrounded by glistening glaciers and towering mountain peaks.
After the quiet beauty of Lake Louise you will have the opportunity to enjoy the fierce wildness of the Icefields Parkway which is voted as one of the most spectacular drives in the world. This winding road, that boasts a unique and irreplaceable landscape rich in history and natural beauty second to none, will take you to Peyto Lake and it's baby blue water, and on to the Columbia Icefields and enjoy the experience of a lifetime with a ride on the Ice Explorer for a close up and personal look at the Athabasca Glacier.

Your stay in Jasper will give you time to ride up to Whistler Mountain on the Jasper Tram, enjoy a gentle walk down Maligne Canyon to see how the water has carved spectacular crevices out of the mountain. A short drive will take you to Maigne Lake, the largest natural lake in the Canadian Rocky Mountains. Anderson Tours also includes an evening float trip down the Athabasca River

As this tour meanders toward Vancouver you will have time for a stop at Mount Robson, the highest peak in the Canadian Rockies. Enjoy the unique and unforgettable River Safari through Grizzly Bear Valley, right in the heart of the world's only inland temperate rainforest. Here you can observe bears and other wildlife in their natural environment, without the constraints of gates and cages, from the safely of a boat mid river, giving you ample opportunity for that perfect photograph.
Your tour will end with a drive through the fertile Fraser Valley to Vancouver. This vibrant metropolitan, multicultural city is nestled between mountains, sparkling ocean and rainforests.
A city tour includes Stanley Park, Chinatown, English Bay, Capilano Park and the experience of the suspension bridge and the tree top adventure and the cliff walk.