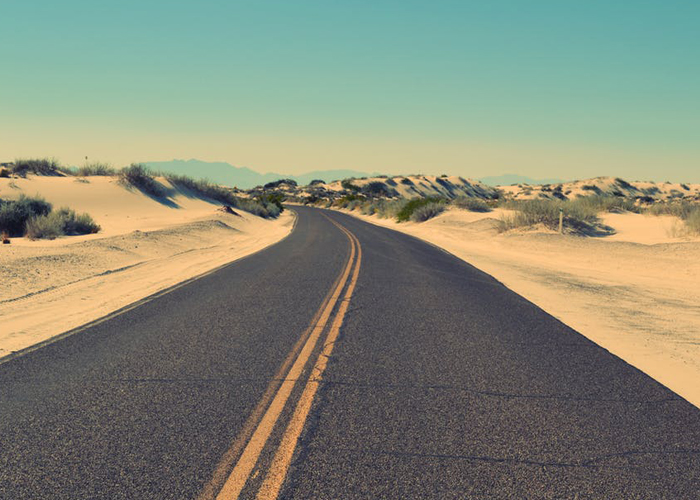 If you were to shape your existence by reading only the more lurid news headlines, you might believe that the world is an increasingly dangerous place. In fact, there are areas of the globe that, defined by war, conflict or tension at the start of this millennium, are now accessible to holiday makers. There are other destinations too which you could not visit 15 years ago, because, officially and legally, they did not exist. Here is an overview of countries, regions and landscapes which have only recently been added to our vacation map.
1. Iran
It still feels remarkable that a state which was included in George W. Bush's "Axis of Evil" in 2002 should have become one of the planet's hottest new travel destinations in 2017. But the fact remains that increasing numbers of British tourists are discovering Iran – and have been since July 2015, when the Foreign and Commonwealth Office lifted its blanket ban on travel to most areas of the country, and then-Foreign Secretary Phillip Hammond saluted a "decreasing hostility under President [Hassan] Rouhani's government". Iran had been an all but impossible dream for western visitors since its Islamic Revolution in 1979, but its astonishing heritage has always transcended four decades in the international shadows. Not least because Persepolis, the Persian city founded in the sixth century BC, was one of the wonders of the ancient world.
2. Colombia
Wracked by drug wars and armed insurgency, Colombia was the part of South America you would not have thought of visiting at the turn of the millennium, even as interest in other areas of the continent boomed. The problem was the "Colombian Conflict", which had inflamed the country since 1964, its bloodshed fuelled by the government's struggle with guerilla group FARC (Revolutionary Armed Forces of Colombia). But this has calmed considerably since the turn of the decade, and Columbia is now all but a mainstream destination, where Cartagena revels in colonial architecture, and some of the Caribbean's best beaches proffer golden sands.
3. The Darien Gap
If many parts of Colombia were off-limits to tourists in 2002, its north-west corner was a death wish. The Darien Gap has always held a certain mystique. The narrow land bridge which links Central and South America is shared by Colombia and Panama, but it has long been difficult to cross, thanks to the activity of FARC forces, which were prone to kidnapping anyone who wandered into this area of swampland and dense forest. Indeed, the Pan-American Highway, the road which is supposed to connect Canada to Chile across the best part of 19,000 miles, is still a work in progress because its tarmac has not yet penetrated this lawless zone. However, the ceasefire signed between FARC and Bogota in the June of 2016 looks to have put a final end to the Colombian Conflict and tour operators are already inching into uncharted territory.
4. Colca Canyon, Peru
Peru has never endured the same level of notoriety as Colombia, despite trafficking and insurgency concerns of its own, but it had a notable militia problem in the Eighties and Nineties thanks to the Shining Path, a far-left group of the armed-and-dangerous variety. It was particularly active in the south of the country, in the impoverished regions of Apurimac, Ayacucho and Huancavelica – and even in 2002, you would have to have been fairly ill advised to visit Colca Canyon. This geographical star of the Peruvian south lays a twisting 100-mile drive north of the city of Arequipa, along an exposed Andean mountain road. Happily, it is now a keynote stop on many tour of Peru, even if its grandeur is still lost in the glow of Machu Picchu. Up to 3,270m in height from rim to valley floor, it can claim twice the depth of the Grand Canyon, and is a noted home of the majestic winged Andean Condor, that soar on its thermals.
5. Mozambique
This beautiful slice of south-eastern Africa exploded once it gained independence from Portugal; its brutal civil war (1977-1992) killed one million people, and displaced five million more. The devastation was such that, even a decade on from the cessation of hostilities, Mozambique was not a place for holidaymakers, its interior riddled with landmines. In parts, this is certainly still the case. But the country's tourism industry has boomed in the last decade, thanks chiefly to its 1430 miles of coast on the Indian Ocean, and the beach resorts which have started to decorate it.