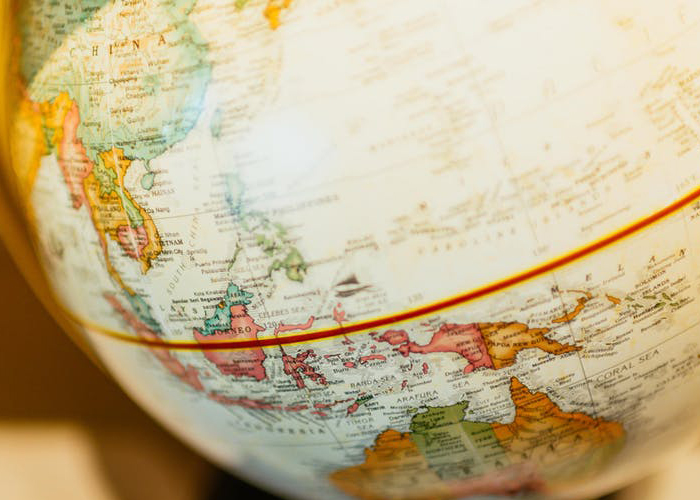 The blog series continue with part 3. 

11. Montenegro
Less damaged by the Yugoslav Wars than some other parts of the Balkans, but a close ally of Serbia throughout, Montenegro has long been one of the most photogenic parts of the Adriatic world. That said, you could not have visited Montenegro the country in 2002 it did not exist. It emerged from its union with Serbia via independence referendum on May 21 2006. It has since become a sun-dappled seaside destination with a reputation for luxury hotels. 
12. Myanmar
A sterling example of a country coming in from the cold, at least in terms of tourism, Burma, to use its more popular name, endured a terrible second half to the 20th century, escaping British colonial rule in 1948, only to succumb to a coup d'etat and a military dictatorship in 1962. The men with guns stayed in control for almost 50 years, until a general election in 2010, and the dissolution of the junta in 2011, saw it tiptoe back towards democracy. Still scarred by its five decades under military rules, it has nonetheless leapt into tourist focus since the changing of the guard. Holidaymakers are keen to discover the Buddhist temples of Bagan (11th-13th century wonders, regarded as the "Angkor Wat of Burma") and the near-mythical former royal capital Mandalay.
13. Sri Lanka
No bout of internal, civil conflict is ever exactly pleasant, but the Sri Lankan Civil War (1983-2009) was thoroughly vicious, turning this fabled Indian Ocean island into a mass of despair and death. It pitted Tamil rebels in the north, seeking their own independent state, against the government, and dragged on for 26 years, eventually concluding with government victory in May 2009 amid accusations of genocide. You could certainly have gone to parts of Sri Lanka in 2002, not least the lovely south-coast city of Galle, with its Dutch and Portuguese colonial heritage. The north is only now beginning to open up to visitors.
14. Sudan
Would you have gone to Sudan in 2002? Good lord no. This North African country was listed by Canada (with good reason) as a state sponsor of terrorism; the USA even bombed a pharmaceutical factory in the capital Khartoum in 1998. Would you have gone to South Sudan in 2002? Definitely not! Not only did what is now the newest state on the planet not come into being until July 2012, 15 years ago, it was still in the midst of the Second Sudanese Civil War (1983-2005). You wouldn't go there now either; South Sudan is still a conflict-torn firestorm. You can, though, go to the decidedly calmer Sudan. And you certainly should if you want to view ancient history at close quarters. Sudan has more pyramids than its neighbour Egypt and yet very few tourists to get in the way of your camera lens.
15. East Timor
This frazzled fragment of the Far East is only for the most intrepid of explorers, but it stands as the prime example of a country which has changed since 2002. It was in 2002 that it became the first new country of the 21st century, shrugging off Indonesia's claim to its soil and its soul. The Democratic Republic of Timor-Leste, to use its full title, is the eastern half of the island of Timor. It spent the best part of half a millennium as a Portuguese colonial outpost, but was invaded by Indonesia (which owns the western half of Timor) as soon as it gained independence in 1975. Violence and suppression ensued, but Indonesia relinquished its grip in 1999, and May 20 2002 brought a rebirth. Ghosts of Portugal linger in the churches and architecture of what, unusually for the region, is a Christian state.