Christopher Columbus discovered America.
Let Columbus World Travel show you the way to discover Italy & more.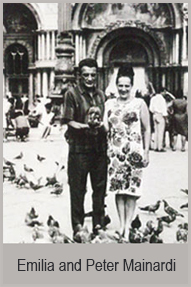 Our Story
Columbus World Travel was the creation of Emilia and Peter Mainardi. Based in Vancouver since 1963 and located in the heart of "Little Italy."
Columbus was originally started to help Italians go back to Italy to visit their families. Columbus World Travel made history with the first direct flight from western Canada to Italy. In the early days Columbus provided charter service from Vancouver to Venice, Rome & Milan.  The agency grew from sending Italians back to Italy and continued with worldwide destinations. Today both second and third generation are working together. Travel has evolved from what it used to be in the early 60's and 70's. Columbus continues to provide service to clients who have travelled over the years.
Our agency offers a variety of travel options:
Airline Tickets, Italy + Poland + Europe Specialist, Custom Holidays, Groups, Weddings + Honeymoons, Tour Packages,  All Inclusive, Hotels, Car Rentals, Travel Insurance.
We encourage you to drop in for a visit and talk to one of our agents.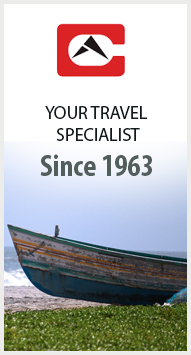 Be rest assured that when you book with Columbus World Travel you're travel plans are done right. There is no better piece of mind than dealing with a travel professional which assures that everything is booked and finalized. We have the experience and knowledge to make your dreams a reality. If you are unable to come into the office, we are happy to communicate over the phone and via email.
Our agents speak:
English | Italian | Polish