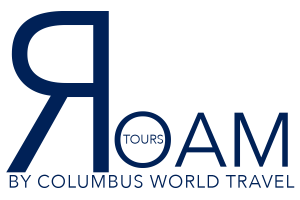 ---

Discover the other Italy 
Experience the many treasures of southern Italy on our 10 day tour. Columbus World Travel, along with Orazio Scaldaferri of Orazio's Olive Oil, wants you to discover the other Italy. Visit, explore and see southern Italy. Embrace your inner Italian by exploring the olive side of Italy.
Included in the tour
Cooking classes, Thermal baths and visit ancient villages.

Immerse yourself in the olive oil making process.

Pick and taste fresh capers and oregano.

Picnic in Italy's largest National Park.

Visit traditional workshops and factories.

Watch bocconcini being made.

Winery tours and tastings.
Day 1 | Group will be greeted by Orazio Scaldaferri, your host, upon arrival. Transfer from Lamezia Airport to Miramare Palace Hotel. [D] (Transfer time approx. 1.5 hours)
Day 2 | Visit the thermal baths of Spezzano or Cassano. Unwind after your overseas flight and take a mud bath. Bring your swim wear and test the waters. [B,D]
Day 3 | Enjoy the fascinating and historic olive harvest. Witness first hand how the olives are collected and processed. Orazio's Olive Oil comes from a small southern Italian town of Piana di Cerchiara. Picking capers and fresh wild oregano from the hills enriches your experience. Afternoon is free to do as you like. [B,D]
Day 4 | Participate in a cooking class, exploring and preparing the specialties of southern Italy. All food and equipment is provided. Savour the fruit of your labour as you enjoy lunch. Enjoy the afternoon on a local beach to soak up the sun. [B,L,D]
Day 5 | Full day dedicated to visiting and exploring the Pollino National Park with a guided tour and packed lunch that will be provided. Beverages will be available for purchase along the way. Comfortable walking shoes are recommended today. [B,L,D]
Day 6 | Today's adventure will include a guided archeological tour. Visit the remains of ancient villages of the area and the ruins of Greco-Roman Sibaris. Historically Sibaris amassed great wealth thanks to its fertile agricultural land and busy port. You will have ample free time to explore on your own. [B,D]
Day 7 | This day is dedicated to the Culinary culture of the area. We will be making various visits which include workshops and factories where fresh mozzarella is made daily. [B,D]
Day 8 | Finally, Olive Oil Day! We will spend time in the groves, see the entire process beginning to end, from picking, sorting, pressing and bottling. We'll pick, smell, touch and taste the flavors. You will have the opportunity to purchase the freshest olive oil produced on site. Your eyes will marvel at the beauty of the Olive. This evening we will dine Al Fresco and enjoy some local wine. [B,D]
Day 9 | The focus today is on the "Vini della Calabria", experience local wines with a tour of several wineries. Over 90% of the regions wine production is red wine, made from Gaglioppo grape. Your last day in Italy will end with a Gala Dinner. [B,D]
Day 10 
Motor Coach transfer from Trebisacce to Lamezia Airport.
Depart: October 14th, 2017 
Transfer time 1.5 hours approx. Return to Canada
Package Price & Date

October 4th to 14th, 2017
Double $4799.00
Single $4999.00
Please Note:
Canadian Passports must be valid for at least 3 months past the date of return to Canada.
Included Items:
Round Trip Airfare & taxes included: Vancouver – Lamezia

9 nights at Miramare Palace Hotel *4 star property

Breakfast [B], Dinner [D] daily and 2 Lunches [L]

Expert local guide: Orazio Scaldaferri – English Speaking

Entrance fees.

All local Transportation and Airport transfers included

Tax, Gratuities & Tips Included
Excluded:
Cancellation & Medical Insurance | All items of a personal nature
---
Details
E roam@columbusworldtravel.com 
☎︎ 604-255-7781
☎︎ toll free 1-800-661-8005
---

Prosciutto, Prosecco and Carnevale
SOLD OUT
Sunday, 19 February
Depart | Vancouver for Venice, Italy.
Monday, 20 February
Arrive into Venice Marco Polo Airport.
The tour director, Nadia Bruschetta, will meet you.
Board the coach for transfer to the hotel in Castelfranco Veneto. This historic hotel will be your home away from home for the duration of the tour. [D]
Tuesday, 21 February
Day 2
8:30 AM | Meet your group in Piazza Giorgione. The English speaking guide is with you for the entire day. Our first destination will be Asolo, a magnificent town known as "The Pearl of the Province of Treviso". Lunch is in a trattoria in Cornuda. Then, in the afternoon, a visit to the Poli distillery in Schiavon where we can enjoy a taste of their award winning Grappa. The remainder of the day is spent discovering the city of Bassano del Grappa. Our coach will depart at (time) in order to arrive in time for dinner at our hotel at (time). [B, L, D]
 Wednesday, 22 February
Day 3
8:30 AM | The day begins again at Piazza Giorgione. Today is dedicated to the wines of the Veneto Region. This morning we visit the Molinetto della Croda in Refrontolo, a 17th century waterwheel that is surrounded by a picturesque village. Wine tasting and lunch is served at the well known Toffoli Vincenzo Azienda Agricola. The afternoon includes a stop at the town of Follina. Then a scenic drive along the Prosecco Route to Valdobbiadene, including a Prosecco wine tasting. Dinner tonight is at the Riva de Milan Agriturismo, that specializes in serving only what is grown and raised on their land.  [B, L, D]
Thursday, 23 February
Day 4
8:00 AM | The coach departs for Portegrandi, where we board a motor boat for the day. We will be navigating the Venice lagoon and discover its islands; Burano (famous for handmade lace and colorful houses), Murano (world renowned for blown glass and crystal) and Torcello (once the most populated island of the lagoon). Lunch is specializes in local seafood. The boat will return us to the dock. Our coach will depart at (time) in order to arrive in time for dinner at our hotel at (time). [B, L, D]   
Friday, 24 February
Day 5
8:00 AM | We leave for Verona. A local guide will direct us on a walking tour of this romantic city. Here we can enjoy the architecture of the Arena as well as the home of Juliette Capulet ( of Romeo and Juliette fame) and its famous balcony. Lunch will be served in a local restaurant. A short drive takes us to Lake Garda. Here you have free time to wander the vacation destination town of Sirmione, on the shores of Lago di Garda.  [B, L, D]         
Saturday, 25 February
Day 6
8:30AM | Today is dedicated to discovering the Italian outdoor market of the city of Treviso that offers everything from fresh vegetables to designer clothing and leather goods. A leisurely lunch is at a local restaurant. This afternoon our guide will lead us on a walking tour of Treviso, the walled city which is the provincial capital. Dinner will be a lively affair in a local pizzeria. [B, L, D]                                        
Sunday, 26 February
Day 7
8:00 AM | This earlier departure will provide us enough time to reach San Daniele del Friuli. Once there we will be met by our local guide for a tour of the city. San Daniele is best known as the production center of the San Daniele prosciutto. Lunch will, of course, include prosciutto San Daniele. We will stop for a brief tour in the city of Pordenone as we head back to Castelfranco. [B, L, D]
Monday, 27 February
Day 8
8:00 AM | Another early start to the day begins a short coach ride to board the train for a one hour ride to the Santa Lucia in Venice. Today is all about the Carnevale with its colorful costumes and fantastic masks. Instructions will be provided regarding the meeting time for the return to Castelfranco. [B,D]                       
Tuesday, 28 February
Day 9
Today you are free to do whatever you choose. Some suggestions include.walking back to the train station and returning to Venice for the last day of Carnevale, spend the morning wandering around Castelfranco and its bi-weekly market or go to Noventa del Piave and shop at the fashion outlets. We will all meet up again for the farewell dinner. Our tour concludes at the Piazza Giorgione for the annual fantastic firework display that marks the closure of Carnival. [B, D] 
Wednesday, 01 March
Day 10
4:30 am | After a Continental Breakfast the coach will take us to Marco Polo Airport for our extremely early flight back to Vancouver.
PRICE 
Double : $3999
Single : $4499

Departure Date : 19 February 2017
Return Date : 01 March 2017 
Price above includes airfare out of Vancouver (YVR), hotel stay, local guides and meals as specified. Taxes included in the price.  [B: Breakfast | L: Lunch |  D: Dinner] 
---
Details
E roam@columbusworldtravel.com 
☎︎ 604-255-7781
☎︎ toll free 1-800-661-8005