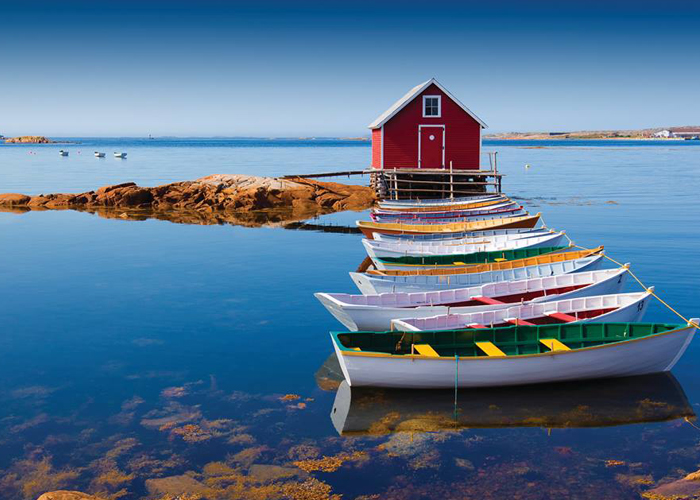 Anderson Vacations takes you, our client, to every province and territory in Canada. We invite you to travel with us as you journey from coast to coast, through the rugged Rocky Mountains, the golden prairies, along the mighty St. Lawrence and into the Arctic Circle.  Canada's 150th birthday will be celebrated this year and there's no better way to join in on the celebration.  Choose from a range of popular Classic Escorted Tours, their exclusive Tours of Distinction or select your own journey with many Independent Travel options. With guaranteed departures and limited availability, make sure you book early. 
One of Anderson Vacations tour provides a combination of the Alaska and Yukon Full Circle tour with a cruise down the inside Passage with Holland America Line. Enjoy the stunning views as you travel by land from Calgary to Whitehorse and then relax as you cruise to Vancouver.
Or combine the colour, vibrancy and tranquility of an Arctic summer combined with a break in Ottawa, Canada's capital city.
During the summer months, the Arctic awakens from its winter slumber and explodes with fireworks of colour, showing off its raw and pristine beauty. Led by the Inuit guide, the days will be spent looking out for whales and polar bears on a boat trip on legendary Frobisher Bay, kayaking in tranquil waters, and visiting museums and art galleries to learn more about the culture and history of the Inuit people of Iqaluit. This experience-filled tour to the Arctic will definitely leave you wanting more.
If meeting a polar bear is on your list of must do's then Churchill, Manitoba, is where you need to go. Known as the polar bear capital of the world, a tour with Anderson Vacations will take you on an adventure right into the heart of polar bear country while exploring and traveling on world-famous Tundra Buggies.
These are just a sampling of the tours that we offer in conjunction with Anderson Vacations. In the next few weeks more tours will be highlighted.
Please join Columbus World Travel as we host Anderson Vacation's for an informative evening. Be prepared to get bitten by the travel bug and rediscover Canada, this great country that we all call home.
---
Thursday, April 27th, from 6:30 to 8:00pm
1503 Commercial Drive, Vancouver
Please RSVP as space is limited.
P: 604-255-7781