Why Visit Australia in (Their) Winter?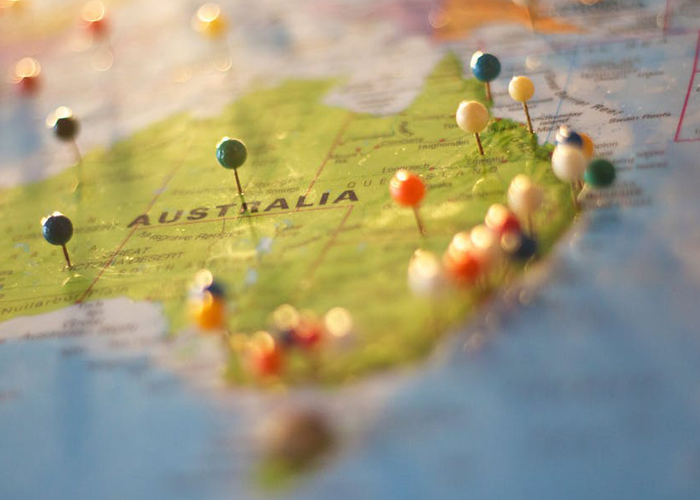 Australia, just saying the name conjures up images and emotions.   Located in the Southern Hemisphere, where the toilets swirl backwards and the seasons are the opposite of home, and where you are secretly dreaming of visiting. Even if it is winter there we have some very compelling reasons (excuses?) to finally visit the Land Down Under, even during their "cold" season…
The weather is still wonderful and by "cold", we mean not really cold. Australia, for the most part, is a pretty warm place, even during the winter Sydney normally hits a low of about 10 degrees Celsius and it's even warmer in northern areas, where it mostly just gets less humid and rains much less. You'll still be able to join surfers and swimmers at Manly Beach, catching waves until the winter sun falls into the sea.
Australia's winter weather is better for some things, especially longer road trips. You may have heard that Australia's Outback is a scenic yet steaming desert, which is why it's best to see this beautiful part of the country during the winter months. Rent a camper van and take a major league road trip from tropical Darwin to Ayer's Rock, it is said that it's the closest you can get to driving on the moon while still on Earth. Another option would be to take a smaller but still spectacular 150-mile trek along the idyllic coast of the Great Ocean Road. You may need an extra blanket for sleeping in your van, but it's better than roasting inside it during the 100-degree December heat.
Australia also hosts wonderful winter festivals, the greatest of which is VIVID Sydney, the largest party of lights, music and ideas in the Southern Hemisphere. Taking place in late May or early June each year, VIVID features free nightly light shows and incredible art installations, sparkling LED-decked boats cruising the harbor, live music, creative conferences, and the sails of the legendary Sydney Opera House illuminated with mesmerizing 3D projections.
If VIVID is not for you there are also other amazing and occasionally odd festivals. Vivid is followed by film and winter festivals in June and July. Aboriginal culture is celebrated with the August Amhem Land's Garma Festival. Darwin hosts the ridiculous Beer Can Regatta, and yes, the boats are made our of beer cans, in early July. Then Katoomba becomes the most un-Grinch town as it celebrates Christmas in July, during Yulefest.
For summer sports, winter down under, is still warm enough to do all the water activities Australia is famous for surfing, swimming and snorkeling the Great Barrier Reef. If sandy beaches and warm clear waters are not your thing, Australia offers other options too, with the snow skiing available on its peaks at top resorts like Mt. Buller and Perisher. Two sports so rough and fun they can be played at any time of year, Rugby and Australian Rules Football (a.k.a. "Footy") are at the summits of their seasons during the winter months. If you don't know the rules it doesn't matter; there will be large men in short shorts punching oblong balls and each other as loud, excited fans scream at them. Simply find the famous Melbourne Cricket Ground, or a neighbourhood pub, for a match, and pick a team to cheer for.
Unlike Northern Hemisphere birds, the whales of the Southern Hemisphere migrate north for the winter, passing very near many parts of Australia during their quest to breed. The best whale watching kicks off in May in New South Wales and Tasmania, and in June in Queensland and Victoria. Book a boat tour to see them breach and splash up close.
If you need another important reason to head to Australia in their winter, your wallet will thank you for it too. Fewer tourists during the "off" season means better deals in June-August, and less crowded beaches, roads, and whale watching adventures. But don't worry, the Footy matches and pubs will still be crammed with fun folks at any time of the year.